! skoler.html !>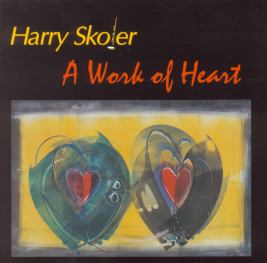 A WORK OF HEART
HARRY SKOLER - Clarinet




Available on:


---

A Work of Heart! Yes, the title is a play on words. More profoundly, it's also an accurate summing-up of one of the most personal and musically appealing albums of recent years. Indeed, with the simpatico coupling of Harry Skoler's poignant clarinet and Donn Trenner's warm arrangements and pianistics, we're taken to realms rich with sonorous melodic and harmonic pleasures.

Skoler, although a first-rate saxophonist and flutist, has made his major impact on clarinet thanks to Conversations in the Language of Jazz (1995) and Reflections on theArt of Swing: A Tribute to Benny Goodman (1996), both also on Brownstone. Along with stalwarts such as Eddie Daniels, Ken Peplowski and Gary Foster, Skoler has helped rekindle interest in the clarinet as a uniquely expressive contemporary "voice." Here, Skoler's impassioned playing, while reflecting the legacy of legends such as Benny Goodman and Buddy DeFranco, clearly stands on its own. It's an impression redoubled due to the clarinetist's highly personal compositions, co-crafted with Trenner.

Donn Trenner is a name more of us should be familiar with. As a bop pianist, his credits include Charlie Parker, Stan Getz, Oscar Pettiford, Dave Pell, Howard McGhee and Ben Webster. As for big bands, he's held down the piano chair with Charlie Barnet, Tommy Dorsey and Les Brown; with Brown, he was Bob Hope's major musical foil. As a music director-pianist-arranger, he's lifted bandstands with Lena Horne, Nancy Wilson, Jack Jones, Dick Haymes and Ann-Margret, and for TV's Steve Allen. He's also responsible for the sumptuous charts for another landmark Brownstone release, Here's to Joe (1996), spotlighting the gifted vocalist Paul Broadnax.

In assembling these notes, I had the pleasure of speaking with Harry and Donn, two thoughtful gentlemen who in separate phone conversations spoke warmly of what obviously has become a mutual admiration society. Interestingly, it was the Broadnax project that first brought them together. Before that, however, there was a Wes Montgomery album. "When I was a kid'" Harry recalled, "there was a double album by Wes Montgomery with string arrangements of tunes like 'Here's That Rainy Day.' I must have worn that album out. That's how much I loved it. So I can trace the desire to play with strings back to that double album."

That desire was refired in February 1997 when Harry caught Paul Broadnax at Sculler's in Boston. "I hadn't heard the record, but I was curious. That's where I first heard Donn. They didn't have live strings. Instead, he had synthesizers playing the string parts. Still, it was a beautiful sound. I introduced myself to Donn and before leaving the club, bought the CD. It moved me so much that when I got home, I knew that it was time for the string project, and that Donn was the person I wanted to work with. That night I decided to write him."

Donn picks up the story. "I got this lovely letter which was so sincere. So I called and told him to come and visit. After talking about various possibilities, he asked me if I would undertake the project. I said' 'sure.' The first thing I wanted to do was to play with his guys. I wanted to sit down and see what it felt like. They [guitarist Garrison Fewell, bassist Roger Kimball, and drummer Tim Gilmore] were sensitive players, and good to work with. They were also gentlemen, which is a high priority with me."

The well-balanced repertory consists of mostly off-beat standards and engaging originals. "A lot of the pieces by other artists are tunes that helped get me through the years, the bad times as well as the good times," says Harry. "They're the kinds of tunes that I would listen to all night long. Eventually, each one became so much a part of me that I thought, 'I've got to play that piece.' The feelings that went into this music, the originals as well as the standards, run the emotional gamut. For me, music has been a saving grace. It's been the means of expressing the deepest parts of myself. And, it's always come from a place of love."

The process of developing the originals speaks to an unusually high level of collaboration Initially written by Harry, the tunes were then revised under Donn's experienced eye. "When we got to Harry's tunes," Donn recalls, "we were FAXing back and forth. There was an emotional statement that Harry was making that was important to understand and include and, I hoped, maybe help make more cohesive. He was wonderful to work with, very open." Harry was also grateful to the unusual and unselfish extent of having Donn listed as co-composer.

Harry recalls writing "Goodbye, Mr. Evans" in 1980 to commemorate the passing of the great pianist. "Sometimes I've written tunes that come together over a period of time, where I go back and re-write. This, though, is one of those pieces that I wrote from beginning to end, even though I've made a few changers from time to time. I didn't consciously write it in 3/4 because Bill was associated with waltzes. It just happened. At any rate, I played it many times through the years, including my graduate recital under Jimmy Giuffre [for Harry's masters in jazz studies from the New England Conservatory of Music].

"I don't want to sound like an egomaniac, but it's one of those pieces that I love. When I showed it to Donn, he liked it and revised the piece once again. He helped make the tune stronger, and yet it never lost the essence of being my composition. That's one of the magical things about working with Donn. When he speaks, he looks you right in the eye. He has the same approach to your writing. Also, he'll sit with it for the longest period of time. Even after he feels it's done, he'll sometimes come back and say, 'I'm still unsettled about this part here.' So we kept the FAX and phone lines pretty busy. He'd listen to my suggestions in a way that felt like he was an extension of my writing. He was so respectful of the music that by the time a tune was finished, it wasn't drastically different from the original. Still, it was those nuances that made it a true collaboration. It was a great experience."

The logistics of the recording process constitute another saga. Indeed, it was Donn's teaming with Paul Broadnax that formed the template. "Harry was enamored with Paul's project. He liked the way it turned out. So, after we did the initial tracks in Boston with Harry, I went to Las Vegas to write and record the arrangements with a string section that I had worked with through the years. The Las Vegas players, who can play anything, have a real bent for jazz. They don't 'pooh pooh' it like so many other string players.

"I also had the help of Joe Lano, a great guitarist who also writes and arranges, and who's responsible for the chart on Garry Dial's 'Sophisticated Yenta.' A lot of the orchestration for strings came directly out of what I played on piano. We also used a French horn when it fit. So by writing in a manner that called for three passes, we were able to go into the studio and create the feeling of 24 strings and 3 French horns. I believe in simplicity. If you can color something gently and not overload it with everything available, you have a good chance of being successful. That's really how I approach everything. Also I wanted to leave Harry loose at times so you could feel him without the lushness. That's how I tried to balance it out."

In my conversation with Harry, "trust" was a word that came up time and again. Indeed, Harry's faith in Donn's multiple talents was clearly well placed. For me, Harry's lyrical playing and Donn's gently caressing writing (and keyboard work) are flip sides of the same stylistic coin . . . clear, clean and lean, and yet also lush in an attractively understated way. There's a spatial subtlety, a kind of sublime reciprocity derived as much from knowing what to omit, as what to play (and write). As a result, the music breathes. It's alive.

In this uncommon collaboration, I would be remiss not to mention the vital contributions of Harry's and Donn's colleagues. The players from Boston and Las Vegas are superb. And' yes, Donn is right, the strings do play with a jazz-nuanced hipness that's on the money. I'm also taken with the two guitarists, Garrison Fewell and Joe Lano, both consummate pros. Also noteworthy is the rhythm section work which motors with RollsRoyce aplomb.

Harry is wonderful. His gorgeous sound shimmers, bringing everything to immediate and fully realized life. And, Donn? Along with his exquisite charts, we're treated to the tasteful yet in-the-moment pianistics that previously helped heat sessions with the likes of Parker and Getz.

One could spin words galore about the individual tracks, but they, I think, more than stand on their own. Therefore, let me conclude by referencing the album's title, A Work of Heart. In fact, it is the heart of Harry Skoler that is at centerstage. Like great artists of every genre, Harry connects to us by daring to reveal his deepest experiences, his moments of pain as well as ecstasy, indeed, his soul. That willingness, perhaps, compulsion, to share is a risky bit of artistic business. Harry, however, prevails.

It is music of transcendent beauty, emotionally direct and yet also timeless.

To conclude, I'd like go out on a limb by predicting that this extraordinary collaboration by Harry Skoler and Donn Trenner promises to stand next to Stan Getz's nonpareil teaming with Eddie Sauter (Focus;1961), as one of the benchmarks of jazz cum strings.

Enjoy!


Dr. Chuck Berg, University of Kansas

Jazz Times; Jazz Educators Journal; Contributor to Jazz: A Reader's Companion (Oxford University Press, forthcoming)
---
Donn Trenner - Bio
Donn started his professional career early in high school forming a fourteen piece orchestra that played proms, fraternity and sorority dances throughout Connecticut. Assigned to Special Services in the Air Force, Donn organized three orchestras and produced a weekly show. After his discharge, he played with Buddy Morrow, Charlie Barnet and Tommy Dorsey as well as his own group. Donn soon became involved in the Los Angeles recording scene and built a professional analog studio in his home. Artists who have utilized this facility include many jazz artists as well as Raquel Welch, Sandy Duncan, Shirley MacLaine and Ann-Margret to name a few. Donn returned to Connecticut in 1996 where he relocated and updated his recording facility to a midi/analog studio.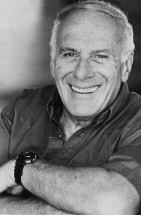 As a jazz pianist, Donn has played and recorded with Charlie Parker, Chet Baker, Stan Getz, Mel Torme, Oscar Pettiford and Anita O'Day among others. He traveled, recorded and worked as pianist-conductor for numerous artists including Lena Horne, Nancy Wilson, Dick Haymes, Jose Feliciano and Jack Jones. He was musical director for television's "The Steve Allen Show" and New York's nightly "ABC Nightlife".

As Musical director for Nancy Wilson, Donn conducted many international orchestras and performed in numerous international television specials. He conducted the Amsterdam Concertgebouw Symphony Orchestra in a live recording with Rod McKuen. He co-hosted Sweden's first jazz festival and played with Gerry Mulligan. While musical director for Shirley MacLaine, he was nominated for an Emmy for her television special "Gypsy in My Soul".

For eighteen years Donn was musical director for Ann-Margret. His recent performances include concerts and jazz clubs throughout California, Massachusetts and Connecticut. His recent recording projects include Paul Broadnax's "Here's to Joe" as producer, arranger, musical director and pianist, released on Brownstone Records.

Donn is married to "his own opera", Carmen Jones, and has a seven year old daughter, Sara - his first!

---
Musicians:
Harry Skoler - Clarinet
Donn Trenner - Piano
Garrison Fewell - Guitar
Joe Lao - Guitar (tr 2, 8)
Rich Margolis - Vibraphone (tr 5 ,6 )
Roger Kimball - Bass
Brace Phillips - Bass (tr 2, 8)
Tom Gilmore - Drums
John Abraham - Drums (tr 2, 8)
Becky Ramsey - Violin
DeAnn Burger - Violin
Carol Jackson - Violin
Ericka Syroid - Violin
Carlene San Fillipo - Violin
Frank Cropper - Violin
Mary Trimble - Viola
Barbara Gurley - Cello
Beth Lano - French Horn
arrangements by Donn Trenner and Joe Lano
---

How Am I To Know                    King/Parker
Coisa Feita                         Bosco/Blanc/Emilio
Don't Ever Go Away                  Jobim/Gilbert
Portrait of Daniel                  Skoler/Trenner
Estate                              Martino/Brighetti
Ev'ry Time We Say Goodbye           Porter
Your Story                          Evans
Sophisticated Yenta                 Dial 
Solioquy                            Skoler/Trenner
Goodbye Mr. Evans                   Skoler/Trenner


These mp3 sound files were edited at MacIntyre Music to give you a feel for the musical range that each song encompasses. Sound helper applications are available to play back sound on your system, most of which are either free or shareware.