! sherwood.html !>
SIREN SONG
from SCOTT SHERWOOD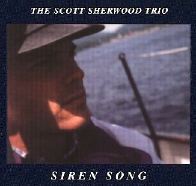 Featuring:
SCOTT SHERWOOD -- guitar
HAROLD MILLER -- bass
TERRY SMIRL -- drums
"A sensitive guitar trio with great ensemble playing and melodic solos. . . I enjoyed it very much. " - John Abercrombie

"This is a terrific sounding trio. I've known Scott for quite a while. I'm glad to see he finally has a recording out to showcase his talents. His melodic playing and sensitivity is evident in this recording. " - Danny Gottlieb


Available on:


from

---

SHADOW PLAY  170k
GENTLY JENNY
SPINNAKER
GREEN  136k
ALLITERATION  128k
SIREN SONG  174k

These sound files were edited at MacIntyre Music to give you a feel for the musical range that each song encompasses, and compressed to 8 bit, 8 Khz sampling rate. Sound helper applications are available to play back sound on your system, most of which are either free or shareware.
---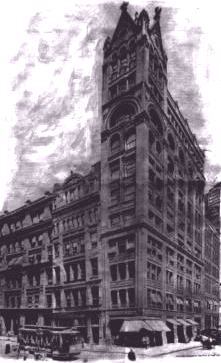 (C) Changing Tones. All rights reserved.
E-mail us with questions or comments.
Page design by MacIntyre Music