! sherwood.html !>
Peaks And Valleys
from SCOTT SHERWOOD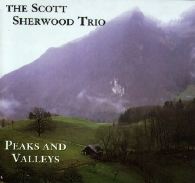 Featuring:
SCOTT SHERWOOD -- guitar
MIKE NUNNO -- bass
PAUL HANNAH -- drums
"Scott Sherwood's new recording is a treat for these ears as l'm sure it will be for yours. The band plays with a natural, loose, yet focused concept, that allows the music to really breathe. I highly recommend this CD." - John Abercrombie


Available on:


from

---

HEADIN' HOME
EASTERN STANDARD TIME
SOMETHING WARM
NIGHTWALTZ  239k
PEAKS AND VALLEYS  234k
PLAYTHINGS  161k
DIDDLEY SQUAT  173k

These sound files were edited at MacIntyre Music to give you a feel for the musical range that each song encompasses, and compressed to 8 bit, 8 Khz sampling rate. Sound helper applications are available to play back sound on your system, most of which are either free or shareware.
---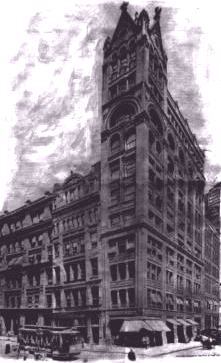 (C) Changing Tones. All rights reserved.
E-mail us with questions or comments.
Page design by MacIntyre Music