! nieske.html !>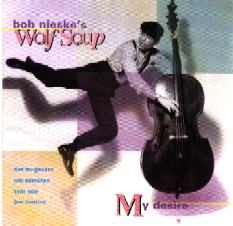 WOLF SOUP
Jazz from BOB NIESKE
Order your copy and check out the sample sound clips.
Available on:


---
"I had a friend named Sharon Wolf," Bob Nieske explains. "You'd look in her refrigerator, and think there was nothing in the house to eat, but she could always make a great soup out of stuff you'd never think of putting together. So I wrote a song called Wolf Soup -- I recorded it with Jimmy Giuffre on his album Quasar -- and later saw how the concept fit the personalities in this band. Everyone is a complete individual, but put them all together and you get something, um, ... nourishing."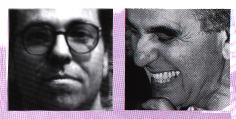 ---


Jim Cameron
Tom Hall
Jon Damian
Bob Nieske
Nat Mugavero Send Mail directly to Bob from here, and visit his personal page here.

.....Bob Nieske's Wolf Soup floats through a universe of rich harmony, inventive melody and popping grooves. Thoughtful and moody, this is serious original music played with a sense of humor by master musicians. "Wolf Soup's CD, My Desire...good for you, based on unexpected choices, a merging of diverse flavors; and tastes...from Charlie Haden to Sidney Bechet: that's the kind of soup we're in."
--Kevin Whitehead "Extravagant, challenging, wonderful jazz."
--Seacoast Times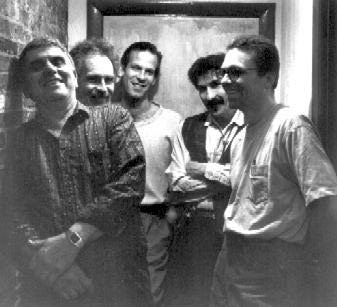 Bob Nieske-bass, composer, was the bassist with the Jimmy Giuffre 4 for 12 years. He performed at all the major Jazz festivals throughout Europe and appears on the Giuffre 4's three Soul Note recordings. He has also recorded with Alan Dawson, Dave Grisman, Stephane Grappelli, George Russell and the Living Time Orchestra, Duke Robillard, The Either Orchestra and Herb Pomeroy and has performed with Charlie Byrd, Eartha Kitt, Attila Zoller, Blues guitarist Ronnie Earl, Tiger Okoshi, Dakota Stayton, John Blake, Jackie and Roy, and Larry Coryell.

"He really does something different. " Jimmy Giuffre

Nat Mugavero-drums, has performed with some of the finest jazz artists of all time. They include the Count Basie Orchestra, Sonny Stitt, Zoot Sims, Benny Green, Sir Charles Thompson, Joe Williams, and Herb Pomeroy. He is a searcher, constantly looking for the perfect approach to a piece, a new path, a truly modern drummer with a Basie time feel. Jon Damian-guitar, Bill Frisell's teacher, has been a professor at Berklee College for 20 years He has appeared with Jaki Byard, Howard McGee, Jimmy Giuffre, Sheila Jordan, Joanne Brackeen, Don Byron, Johnny Cash, The Bolshoi Ballet, Luciano Pavoratti, and the Boston Symphony Orchestra under Seiji Ozawa. To say the least he is versatile. Nobody plays like Jon Damian Jim Cameron-alto and tenor sax, began playing saxophone in 1958 and although he considers himself mainly self taught, he studied briefly with Lee Konitz and Jackie McLean He has performed with Lou Donaldson. Jimmy Garrison. Joe Jones. Phil Woods. Red Holloway. and Clark Terry. Although his main influence is Sonny Rollins he always plays himself. He is a natural Tom Hall-Tenor and Bari sax, frequently tours Europe with Your Neighborhood Saxophone Quartet and appears on their five albums. He has also performed with Clark Terry and Jimmy Heath, haitian music with Volo-Volo, salsa/meringue with Jose Liriano, funk and rap with T.O. Funk, and blues with the Bruce Katz band. Tom is fluent with many diverse styles but always speaks from the heart with his own unique voice.
---

CHARLIE'S RONDO
SIMPLIFYING SIMPLE FLYING  155k
TEACHER
HOME  165k
MR. IVES
DICK TWARDZIK  155k

WHATSOEVER IS LEANIN ON YOUR HEART
MISTERIOSO
TRANSCENDENTAL MONK
I'VE FOUND A NEW BABY
MY DESIRE  172k

These sound files were edited at MacIntyre Music to give you a feel for the musical range that each song encompasses, and compressed to 8 bit, 8 Khz sampling rate. Sound helper applications are available to play back sound on your system, most of which are either free or shareware.


---

---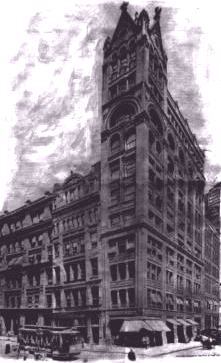 (C) Changing Tones. All rights reserved.
E-mail us with questions or comments.
Page design by MacIntyre Music